Top 10 best games for Android Mobile 2020
Hello Players, In the Gaming world, thousand of games developed by a gaming company. It isn't easy to choose the best games from the android games store to play. Here are the top games played and downloaded by the android play store, and it will help you find free best games.
Top 10 best games for Android Mobile
Here is the list of top games for Android in 2020.
PUBG MOBILE - NEW MAP:LIVIK
Developer : Tencent Games
Official Website : https://www.pubg.com/
PlayerUnknown's Battlegrounds (PUBG) is an online 100 multiplayer game developed by PUBG Corporation South Korean video game company. In Pubg Mobile game, match up to a hundred gamers parachute on an island also scavenge for gear, weapons, vehicles, and Grenade while avoiding getting killed themselves to kill other people. The safe zone is that accessible for players of the map of the game declines in size over time. Safe zone Directing players to come together in the area. The Group of players or the single-player wins in the one round.
What's New in PUBG
ROYALE PASS AVAILABLE
Updated Themes, Level Rewards, Diffrent Multi-Form.
Celebrate RP's Second Anniversary and S5 Roaring Dragon hunter.
RP collaboration with Google.
There is also PUBG Mobile Lite version available with lighter graphics, 60 players per match, and two Battle Ground. It's the best suitable for lower-end devices.
Game Play :
Call of Duty: Mobile
Developer : Activision Publishing, Inc.
Official Website : https://www.callofduty.com/mobile
Call of Duty: Mobile Game was officially announced in March 2019. In this game, players choose rank or non-ranked matches in multiplayer mode. Twenty minutes of Battle royale match that up to 100 players play on a single map. A player can play choice Squad, Two-Person, or Single Person for battle.Call of Duty: Mobile has exactly the same flow and cadence of battle as its counterparts on consoles and the PC, exact same satisfying pop into a head-shot or gruesome pressure of a knife into aback. Additionally, it has some of the manners such as the Domination staff death-match, along with the Gun Game, where you attempt to be the first player to stand one up a kill with 20 unique weapons. The gameplay is very good, and people seem to really like this one and given the 100 million downloads for these games.
Call of Duty: Mobile Game Play
Alto's Odyssey
Developer : Noodlecake Studios, Inc
Official Website : http://altosodyssey.com/
Player will start the game standing down of desert level and goes further on air ballons, temples, and waterfalls. Alto's Odyssey games include fashion graphics, along with mechanics. Gamers ski down a mountain creating jumps and while avoiding obstacles. There are things to accumulate which may be exchanged in for customization choices. They're simple but powerful and also the dark colours include a fantastic feeling for the match. It is free to download and play some advertisements that are restricted. It does not affect gameplay, but they're all for customization material so that it's completely optional although You will find in-app buys. Noodlecake Studios does Farm Punks and Alto's Adventure.
Alto's Odyssey Game Play
Asphalt 9: Legends
Developer : Gameloft SE
Official Website : https://asphaltlegends.com/
The Asphalt games are the most popular in Car Racing games. Asphalt Xtreme and Asphalt 8: Airborne is the most popular in them. Asphalt 9: Legends came out in July 2018. This is the latest game in the series. It includes a lot of content to play with, a lot of challenges, and 50 cars, including single-player stuff online multiplayer, and much more. So that you can not restrain your stride, it employs an auto-go mechanism. Some gamers have angered. The graphics are good, and there are social elements.
We can play this game in two modes. The career mode upgrade rides and unlocks new challenges. Another mode is online multiplayer, which enables to challenge to other friends. This is the best free games in offline mode with full HD graphics and sound effects.
Asphalt 9: Legends Game Play
Brawl Stars
Developer : Supercell
Official Website for Brawl Stars : https://supercell.com/en/games/brawlstars/
Brawl Stars is the latest hit game of Supercell. Players try to win and drop into a match with a couple of teammates, brawl with competitions. There are a couple of game modes, including a brawl mode, a bounty style in which you beat against specific competitions on a team, a heist mode where you slip the opponent's treasure, and a mode where you collect crystals. It seems like a Supercell game and that a fantastic thing.
In Brawl Stars player can play games in three modes, first, one is Smash and Grab way: In this mode, every team player have a task to grab the crystals form other opponent teams player with stoping them to collecting the crystals. Heist mode: In this mode, two teams attacking and defending at the same time. Bounty mode is a Team Deathmatch v/s team.
Brawl Stars Game Play
Pokemon Go
Developer : Niantic, Inc
Official Website for Pokemon GO: https://pokemongolive.com/en/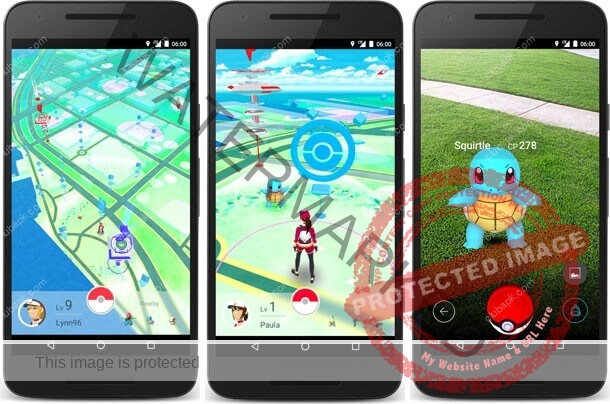 Pokemon GO was 2016's most played game. Though a little has tapered off, the game is an option that is free. Players can learn more about the world around them, shooting down fitness centres grabbing Pokemon, and locating Pokestops. It includes mythical Pokemon, stunt conflicts, trainer conflicts, and much more. You may exchange Pokemon from the game. Past what many recall it to be the sport continues to evolve. NEW! Tickets to go Pokemon GO Fest 2020 are available like a global event.
Pokemon Go Game Play
Vainglory
Developer : Super Evil Megacorp
Official Website for Vainglory : http://www.vainglorygame.com/
Vainglory might be the finest Multiplayer Online Battle Arena on Android. It boasts unlimited play, top frame rates, and connections. You will have the ability go head to head against other groups and to group up with folks as you see in most matches. Additionally, there are over 25 personalities, images to play and unlock, should you so choose, and you'll be able to play with bots. Vainglory has been great, although You will find a lot of multiplayer games. Some might wonder why the evaluation of the game is low on Google Play. Because the programmers are currently parts of the game, it is, and it is messing with people's balances.
Vainglory Game Play
Another Eden
Developer : WFS, Inc.
Official Website for Another Eden : https://anothereden.miraheze.org/wiki/Another_Eden_Wiki
Another Eden is a mobile experience. It has the same author as Chrono Trigger in addition to the composer. The exciting part is how several components of the narrative of Chrono Trigger wind up in this particular game. It's time-travelling, and there are several throwbacks to arenas out of Chrono Trigger. The sport is a step above your regular Games. The game world roams around rather than accepting assignments like 15, with your companions. There continue to be combat mechanisms that are simplified components. There's not any energy. But, our complaint is the absence of all Google Play Games Cloud conserving. It ended up being an to get a record such as this and a surprise hit of 2019. We will need to backup your data and do advocate preparing beforehand if you trade on your mobile.
Another Eden Game Play
Sky Force Reloaded
Developer : Infinite Dreams
Official Website for Sky Force Reloaded : https://www.idreams.pl/
Sky Force Reloaded is the best game for android which play simple blast rule. It'll draw you in with extreme outcomes and its environments. You will be kept by it with a development system its excellent mechanics and collectables. It'll leave you needing more, once it is finished. There's a good deal of shooting that occurs.
A new entry in the show is going to keep you amused with the things in scrolling shooters; you've arrived to love explosions, lasers that are incinerating directors and aircraft.
Sky Force Reloaded Game Play